Gakushuin's Educational Goals and Aims
These three educational goals epitomize Gakushuin's intent to achieve the aim of "providing an integrated programme of education from kindergarten through to university that cultivates individuals of noble character and steadfast judgement; individuals who, possessed of thoughtfulness and deep awareness, are ideally equipped to contribute to the modern world".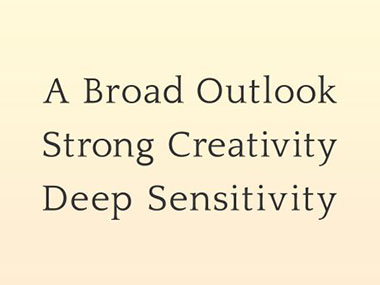 A Broad Outlook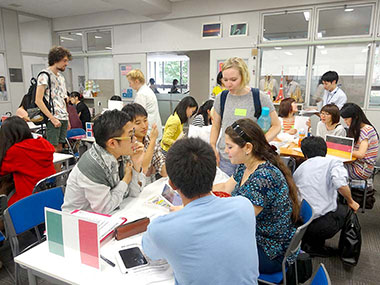 Since our founding, we have considered it our role to maintain a broad perspective and have aspired to produce capable graduates with a global outlook. The nurturing of an understanding of the cultures of East and West, and of a demeanour that takes a cosmopolitan view of the world, develops a perspective that is extensive and profound. Gakushuin has a long tradition of Japanese and foreign language education that provides a solid foundation for an international outlook. In addition, a disposition that perceives how individual matters are related to the whole develops an ability to identify issues and resolve problems.
Strong Creativity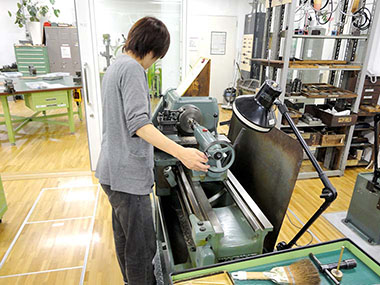 Gakushuin offers an environment in which students have authentic experiences that inculcate in them a mindset that drives them to see and feel things for themselves, think for themselves, and act on their own initiative. The respect for individual creativity is evident in Gakushuin's respect for autonomy and diverse personalities. Allowing children to make decisions on their own and to act on them encourages them to take responsibility for the results. As students move forward through repeated trial and error in their school life, they naturally come to understand the significance of this and develop strength of character.
Deep Sensitivity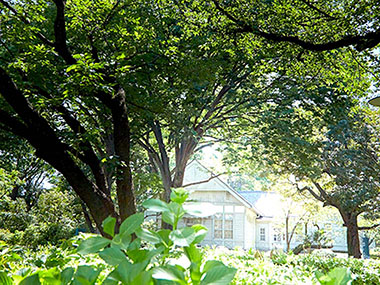 A profound and healthy sensitivity is the foundation upon which character is built. This allows young people to accept the influences of the world around them in an appropriate manner, which in turn develops a broader outlook and more robust creativity. Playing and learning in the safe and verdant environment of Gakushuin, children develop their inherent sensitivity in a healthy and unaffected manner. Associating honestly and sympathetically with classmates, who have a wide range of different personalities, children form friendships through friendly competition that will enrich their lives.
Taking the Essence of Gakushuin to the World
In accordance with our previously-stated aims and goals, Gakushuin has updated its technology and knowledge to meet the requirements of the times, while avoiding being swayed off course by fashionable trends; and we have continually produced well-educated graduates of strong character, the type of honest and broad-minded person that manifests the"essence of Gakushuin". Our aim is to carry on the history and traditions of Gakushuin, and anticipate the type of person needed in current and future generations, so that we may serve as a base for the best in education and research fit to represent Japanese culture and education.