Professor NATSUME Fusanosuke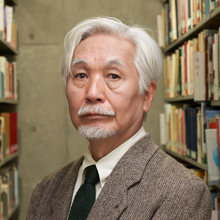 My courses are in the area of "Critical studies on Manga and animation." I am a pioneer in the research field of manga representation theory, and I have also researched manga awareness through the mass media and introduced Japanese manga overseas. I have written around 20 books involving manga research/critiques, such as Why is Manga Interesting? and The Adventures of Osamu Tezuka, and I would like to integrate these writings into a "Manga Studies" course at this graduate school. I was also honored to receive the Tezuka Osamu Cultural Prize in 1999.


Faculty Members
Graduate Course in Cultural Studies in Corporeal and Visual Representation.
Gakushuin University
1-5-1 Mejiro, Toshima-ku, Tokyo 171-8588, JAPAN
Tel:03-5992-1404